Faithful Friends Program for Solo Travelers
Safe, Easy, Affordable Trips for Solo Travelers
Our goal is to make pilgrimage travel easy, affordable, safe, and spiritually enriching for all. We often hear from people who would love to go on pilgrimage, but don't have anyone to travel with. Some people don't feel safe traveling alone, even on a group tour. Others can't afford the "solo supplement" fees. And others just don't feel comfortable rooming with a stranger. We understand. That's why we have created the Faithful Friends program.
Many of our travelers have told us they make lasting connections and become friends with fellow pilgrims from all over the country. Pilgrims bond through prayer, over meals, through engaging conversations, daily activities, and more. We are certain that you will meet lifelong friends on pilgrimage and when you do, you'll never have to travel alone again!
The Select International Faithful Friends program makes it easy to join a trip of your choice, without feeling afraid of traveling by yourself, and without having to pay extra to travel solo.
How it Works
When you register for a trip with Select International Tours, please indicate that you would like us to "Match you with a roommate." There is a checkbox on the registration form.
Our office will confirm your registration and your contact information. We will only share your contact information with pilgrims who are also looking for a roommate.
Once you connect with a potential roommate you decide if you are a good match. We will usually offer you the option of connecting with other solo pilgrims looking to share a room about  60-90 days before departure.
Your roommate and you notify us that you are planning to share a room on the trip in twin beds.
When you connect with a potential match, have an honest conversation about your travel preferences. Talk about things that you feel make a good roommate or a bad one. Do you like to sleep in a cold room or a warm one? Do you prefer to sleep in total darkness or with the lights on? Are there any medical issues or habits that may impact your roommate? This is a great time to see how you and your potential roommate will enjoy each other's company on the trip.
What Other Travelers are Saying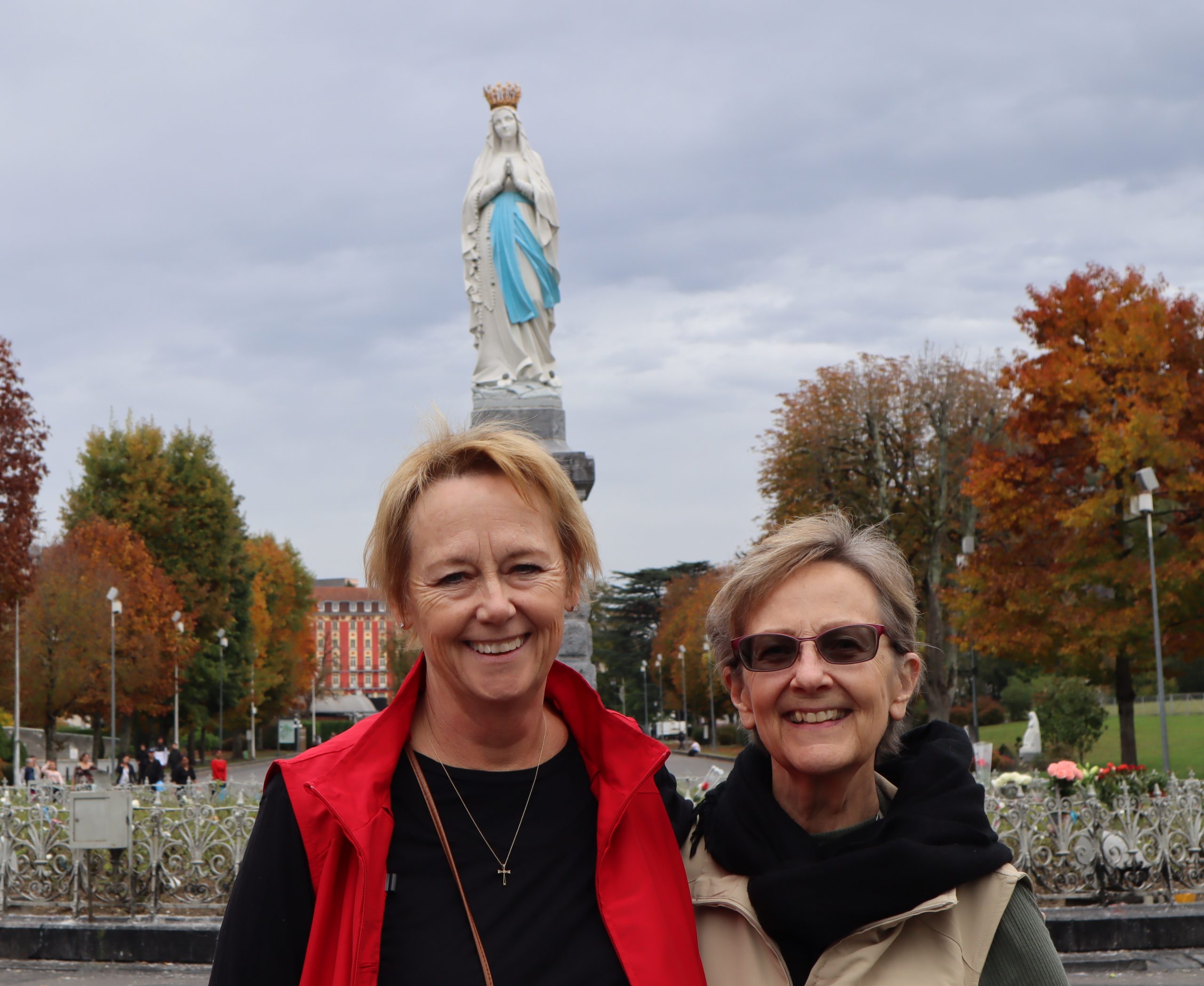 Important Information
We will NEVER pick your roommate for you. We want you to feel safe and comfortable, so:
If, upon connecting with a potential match, you both feel good about rooming together, we will gladly waive the solo supplement fee for you both and room you together.
If we cannot offer you a potential match, because there are no other people on the trip looking for a roommate, we will waive the solo supplement fee and offer you a private room.
If, upon connecting with potential roommates, you find that you really prefer to room alone, we can offer you a private room at the published solo-supplement rate.
If you are not interested in the roommate matching program at all and are traveling alone. A single supplement will be charged. *
While we understand that some people prefer to be in a room by themselves,  we encourage you to consider the Faithful Friends program for an opportunity to make a new friend,  have a companion during the trip, and to save a considerable amount of money for yourself!
However, if you prefer to room alone for your own comfort and convenience, we are happy to offer you that opportunity, just choose, "Solo" on the registration form and we will add the solo supplement to your invoice.
Special Terms and Conditions
* Due to Hotel restrictions, the number of single rooms cannot exceed 20% of the total rooms we book as a group.
**If we cannot accommodate and confirm a solo room for you, and you choose to cancel the trip, we promise to refund the full cost of the trip without any cancellation fees, as long as you decide to cancel at least 90 days prior to departure.
*** If you decide after connecting with other pilgrims looking to share that you prefer a solo room your invoice/ insurance cost will be adjusted to reflect the addition of the solo supplement charge.
****Due to booking restrictions, this program may not be used for cruises or the Oberammergau Passion Play trips