Serve Our Brothers and Sisters in the Holy Land During Advent 2021
Our FIRST EVER Service Pilgrimage
In honor of Saint Joseph, a group of pilgrims will travel with Select International Tours to the Holy Land this December. Would you like to be among them?
This is NOT a normal pilgrimage.
Sure, you will see many of the sites around the Sea of Galilee, Nazareth, Bethlehem, Jerusalem, and more. You will still celebrate daily mass, stay in wonderful hotels, travel on private air-conditioned busses, and eat fabulous meals. But this trip will do much more.
Your group will spend time serving, praying, and sharing the joy of Christ together in the Catholic schools, orphanages, and child-development centers that YOU support in Nazareth, Bethlehem, and Jerusalem. You will sit down and share meals in the homes of Christian families living there. You will be in Bethlehem to witness the Tree lighting. And you will celebrate the Feast of the Immaculate Conception in Jerusalem, to mark the close of the Year of St. Joseph.
You will finish your trip by walking the Via Dolorosa to celebrate mass in the Church of the Holy Sepulcher, where Our Lord was crucified, buried, and rose again! After a glorious farewell dinner, you will return to the USA to finish your Advent with the Nativity fresh in your mind.
All proceeds from this trip will be donated to Select to Give, so your trip will further support the Christian families living there. This trip will fill up quickly.
Will you join us and Serve the Christians in the Holy Land on pilgrimage this December?
What Your Peers Are Saying
"Select International understands that when we seek the Lord with passion and conviction, on pilgrimage, we are making a spiritual investment that will have everlasting rewards." -Dcn. Harold Burke-Sivers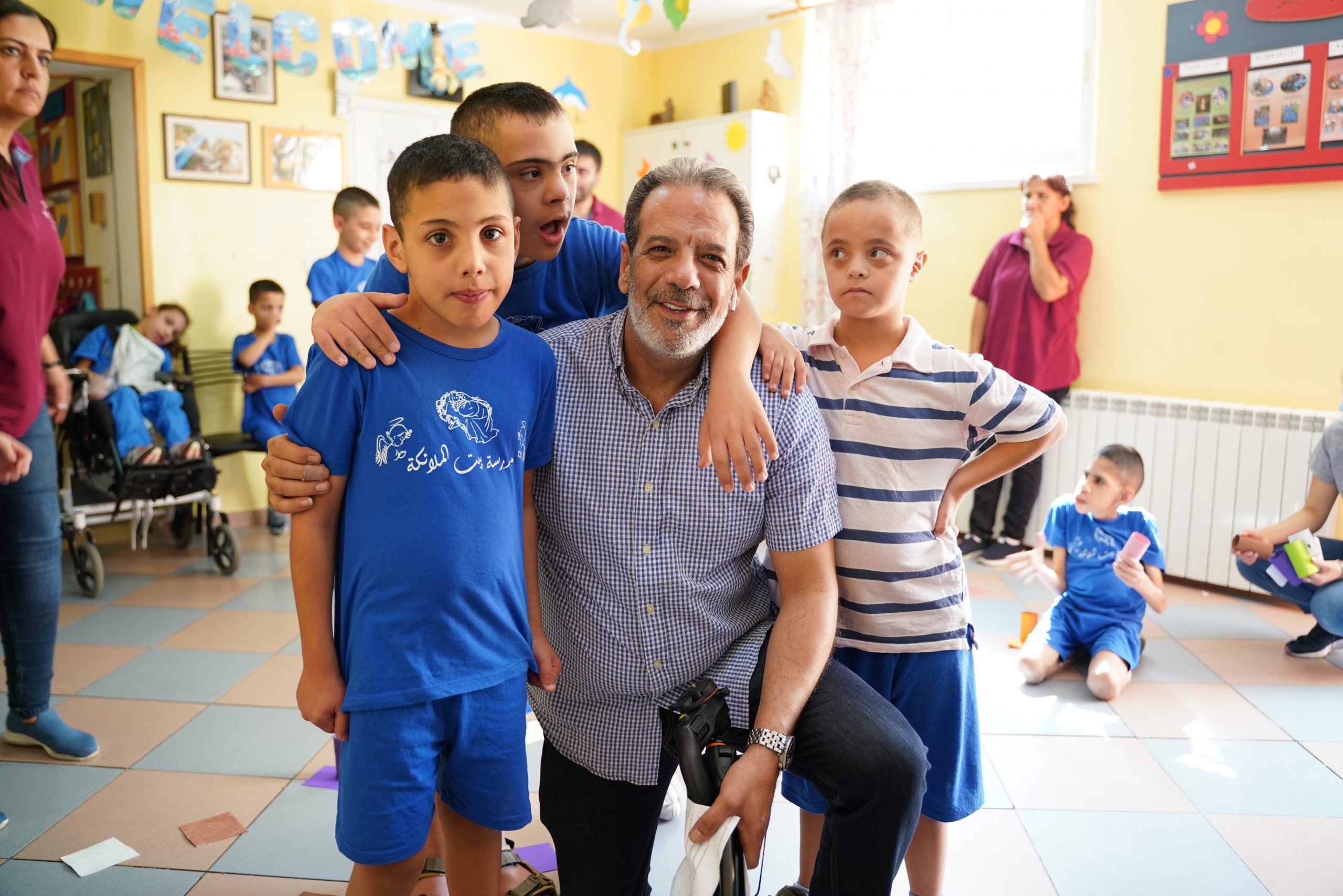 Select to Give is a registered 501(c)(3) charity that is volunteer-administered and directly supports the Christian population in the Holy Land.
Select to Give works through many key initiatives in Bethlehem, Nazareth, and Jerusalem, including:
Educational Adoption
STEPS Child Development Centre
Hogar Nino Dios Home
Sharing the Bread
Women's Empowerment and Microgrants
To learn more about these efforts and how Select to Give began, please click HERE.
Some of the Places Select to Give Serves
What Your Brothers and Sisters Are Saying
"Thank you again for being there for us here in Bethlehem and for your kindhearted Support." -Ibrahim
When Will it be Safe to Travel Again?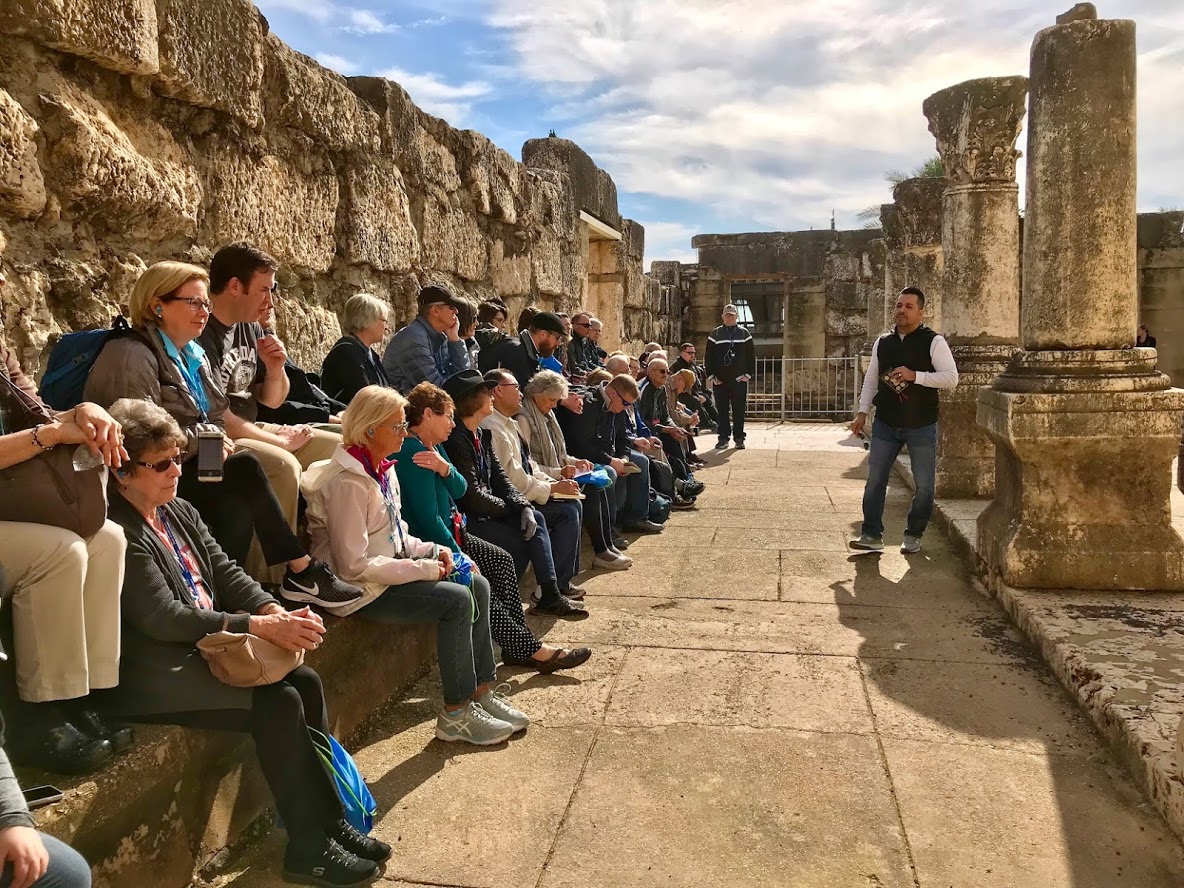 Tourism is an important part of the global economy, so many countries are working hard to open travel back up. Thankfully, for faithful Holy Land pilgrims like us, Israel is leading the way!
Israel is on track to vaccinate its entire population by the end of March 2021
The Israeli Ministry of Tourism has begun to roll out new requirements for incoming travelers, including:

Proof of Negative COVID tests prior to arrival and departure
Increased contact tracing while touring
Increased cleaning and sanitation regulations for hotels, restaurants, and tourist sites
Socially distanced access for pilgrim groups

Israel expects to reopen to tourists beginning in April 2021
Israel's dedication to making it safe for pilgrims to visit is most welcome. It is sure to be one of the first major destinations to open after a year of lockdown. There is no better place to begin to travel again, then the place where Our Lord "became flesh and dwelt among us."
What Your Peers Are Saying
"Select International Tours is without a doubt the best in the travel and pilgrimage industry! I am proud to partner with such an amazing company!" -Hector Molina