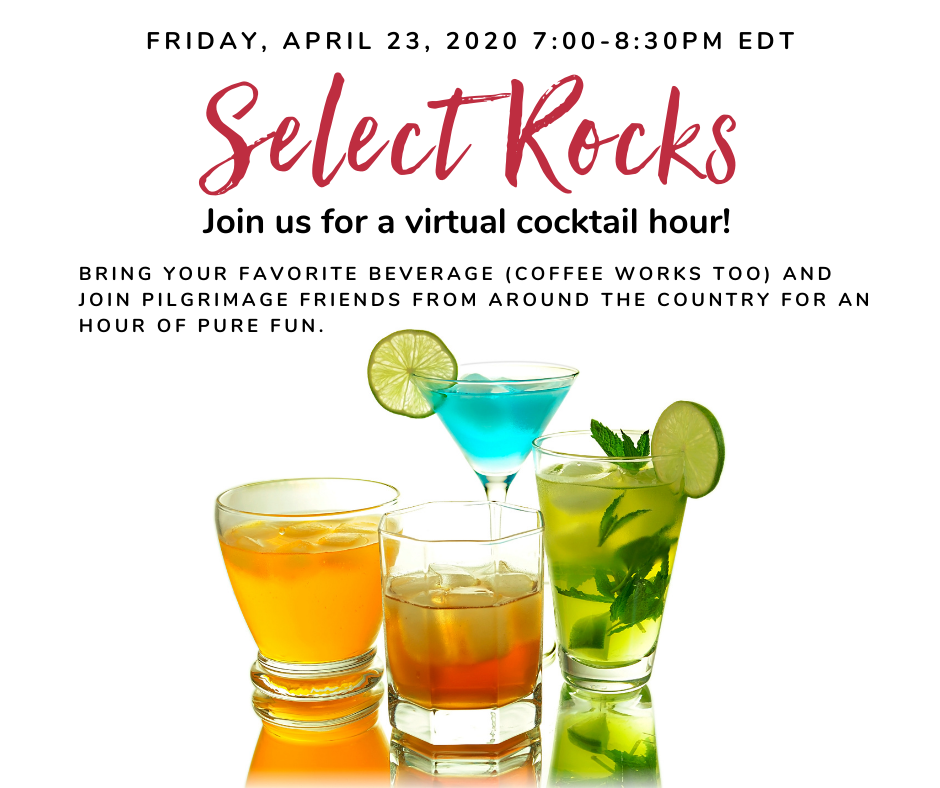 Please RSVP using the Form Below
Spring has Sprung and Travel is beginning to open back up! We have a lot to be excited about. Please, come and join us on Zoom this April 23, 2021, at 7 pm Eastern time for a virtual cocktail hour.
We have a handful of exciting announcements, but mostly we just want to see all your smiling faces and enjoy some time hanging out virtually.
Please RSVP below.
Also, we have something special up our sleeve. Enter your favorite drink recipe (cocktail, coffee, tea, etc.) in the RSVP and we will vote for the best one. The winner will get something very special!
We'll tell you all about the prize on the call!
The Contenders Are:
Be sure to head over to Select Partners on Facebook to vote for the best recipe.
North Pole Cocoa
Hot cocoa with a starlight peppermint. Let the mint melt while you drink it. Yum!
Jack and Ginger
My good friends, Jack Daniels and Ginger Ale
French Kiss
1 1/2oz of Raspberry vodka
1 oz Chambord Liquor
3 oz of pineapple juice
Pour into an ice-filled shaker and shake for 30 seconds.
Strain into a martini glass.
Scotch
In a glass. The end.
Pellegrino
Pellegrino with lime and raspberries infused into it.
Bitter Eve
Tito's vodka
Fresh lime
Canada Dry Bitter Lemon Mixer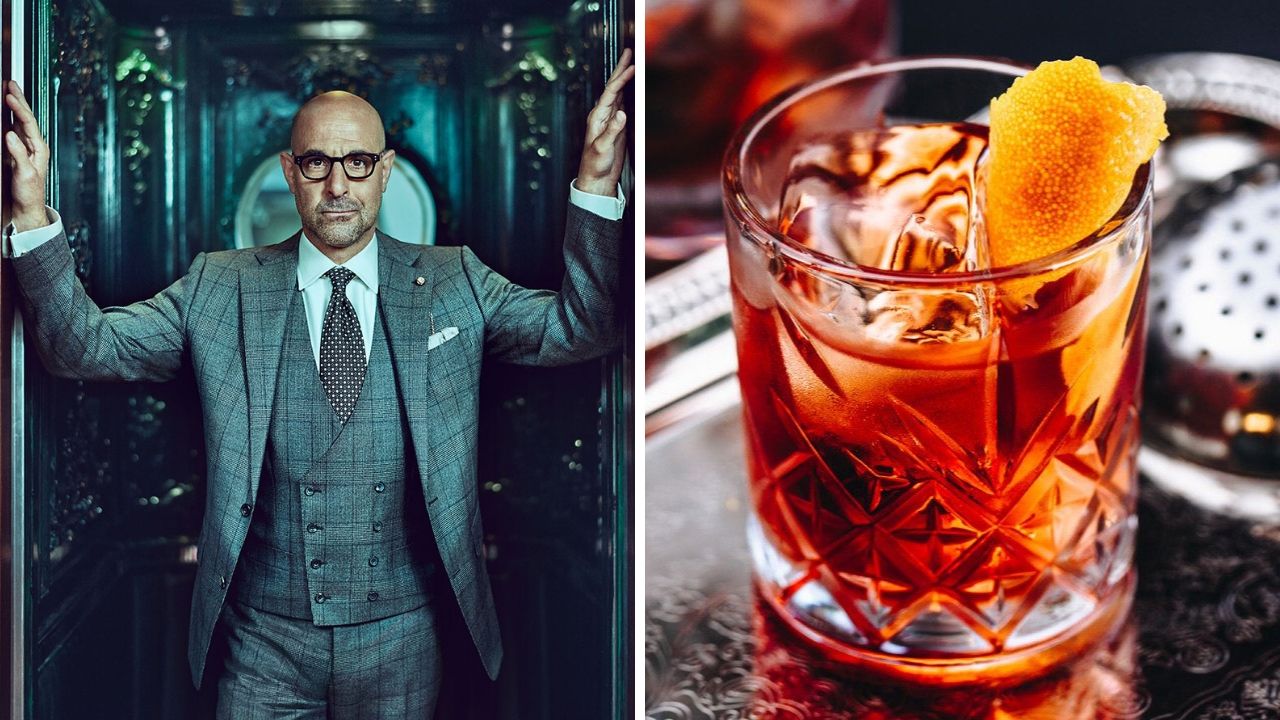 Negroni
Thanks to Stanley Tucci, the Negroni has become the cocktail of choice for cosmopolitan gentlemen the world over. (It may also be enjoyed by stylish ladies, but only with suitable caution.) The stature of this simple Italian-born cocktail has the venerable martini shaking in its thin-stem glass. It consists of 1oz Gin, 1 oz Campari, 1 oz sweet (red) vermouth—the ideal balance of botanicals, bitter, and sweetness. It should be stirred (not shaken) and served in an Old Fashioned glass (never a stem) over ice, with a twist of orange. It is wonderful for Zoom meetings, but even better while sitting outdoors in a Roman piazza, as an aperitif for a delicious pranzo.
New Fashioned
1½ oz.. Screwball Peanut Butter Whiskey
¾ oz. Rye Whiskey
4 dashes Angostino Bitters
Stir all ingredients in a mixing glass. Pour into a rocks glass with one large ice cube. Garnish with a cherry and orange twist.
Italian Margarita
It's the best I've ever had, not too sweet, not too sour, JUST RIGHT!!!
Ingredients
1 1/2 ounces Jose Cuervo Blanco Tequila you can use your favorite tequila
1 ounce triple sec
1 ounce orange juice
3 ounces sour mix
1 ounce Disaronno Amaretto Liqueur served alongside the margarita
Orange flavored sugar for rim
orange slice
lime slice
Instructions
Cut two lime wedges and rim the margarita glass with one lime slice.
Dip the wet margarita glass into a dish filled with sugar. Save the other lime wedge for garnish.
Fill a shaker with tequila, triple sec, orange juice, sour mix, and shake.
Pour into a margarita glass full of ice.
Use a cordial glass full of amaretto, it's recommended to pour the amaretto inside the margarita glass before serving.
Mmmmmm, Mmmmmm, Good!!!
Twisted Fashion
In shaker mix; Any Whiskey but Jack Daniels for me please! 1 oz Rosemary Simple Syrup 2 oz Lemon juice Cheers! živjeli!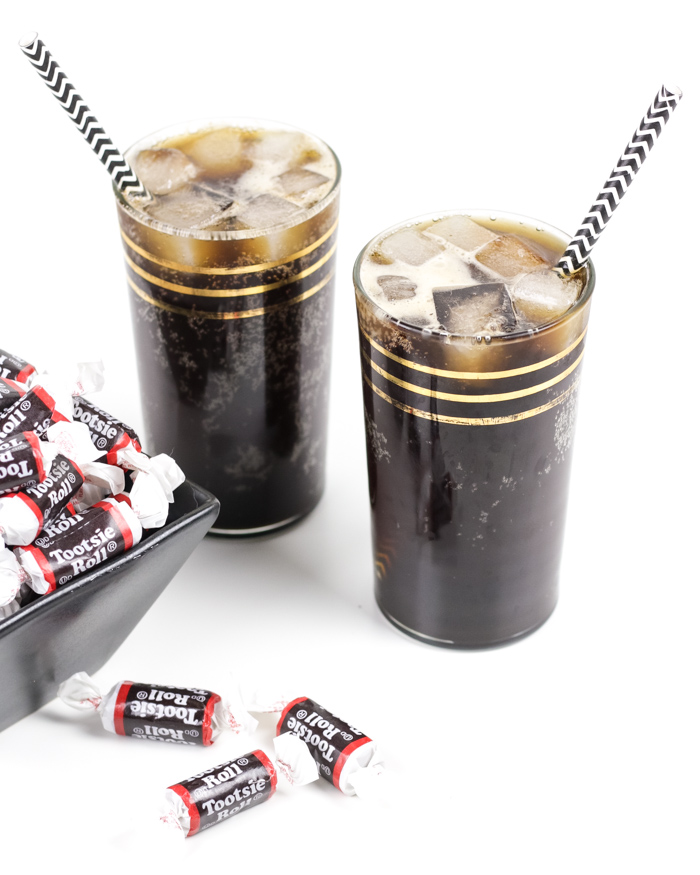 Tootsie Roll
Kahlua and orange juice.