Join Christopher West on Pilgrimage
As one of its founders, Christopher has served the Theology of the Body Institute in various capacities since 2004: as the leading faculty member, as a board member, a research fellow, and a curriculum advisor. He was appointed President in 2018. His global lecturing, best-selling books, multiple audio and video programs, and popular podcast (co-hosted by his wife Wendy) have made him one of the world's most recognized teachers of…
Upcoming Pilgrimage Trips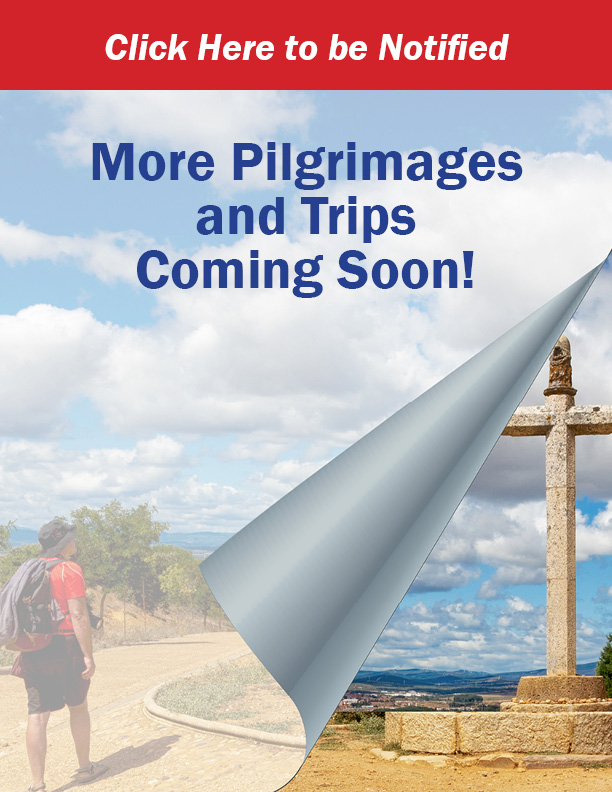 Learn More About Christopher West
As one of its founders, Christopher has served the Theology of the Body Institute in various capacities since 2004: as the leading faculty member, as a board member, a research fellow, and a curriculum advisor. He was appointed President in 2018. His global lecturing, best-selling books, multiple audio and video programs, and popular podcast (co-hosted by his wife Wendy) have made him one of the world's most recognized teachers of St. John Paul II's Theology of the Body.
He is also Founder and President of The Cor Project, an international outreach devoted to spreading this liberating teaching and empowering others to live and share it. His work has been featured in The New York Times, on ABC News, Fox News, MSNBC, and countless Catholic and Evangelical media outlets.
Of all his titles and roles, however, he is most proud to call himself a devoted husband and father.
Visit his website at: http://tobinstitute.org