For 36 years, we have been in the business of helping people plan and enjoy their pilgrimage trips. Our goal is to constantly improve the quality of our service making it easier for you to entrust your travel plans to us.
Click above to see how we got started.
Your Choice in Pilgrimage Travel Makes a Difference
When you choose to travel with Select, you are choosing the pilgrimage company Catholic leaders choose for their own trips. You will experience why Select is the winner of the Innovation and Excellence Award (NTA).  You will be guided by the best Christian guides in the industry; guides who have been vetted through Select's 35 years of pilgrimage experience. By traveling with Select you will also be supporting the lives of Christians in the Holy Land.  Every time you travel with Select, a percentage of your registration fee is donated to Select to Give–an IRS recognized 501(c)(3) charitable organization, founded by Select International Tours in 2014. Learn more at www.selecttogive.org
What Your Peers are Saying
We wanted to say thank you for all your hard work organizing our pilgrimage. We had the experience of a lifetime. Everything worked out wonderfully. The flights were on time and went smoothly. The guides were very knowledgeable. 5 star experience and will be happy to refer others to Select International.
We were Wowed by all of the places we were able to see. This Pilgrimage hit all of the places we wanted to see. Other Tours required two Pilgrimages to cover the visits we saw on this one Pilgrimage.
…you are visiting so many places of religious significance, it was amazing. This was one of the greatest experiences I have ever been on in my life.
Select removed all the thinking and planning for the trip which was great! It was nice not having to worry about the hotels and food. Also, our tour guides were amazing!! Select does a good job choosing Catholic tour guides. A lot of fun, and I would recommend again.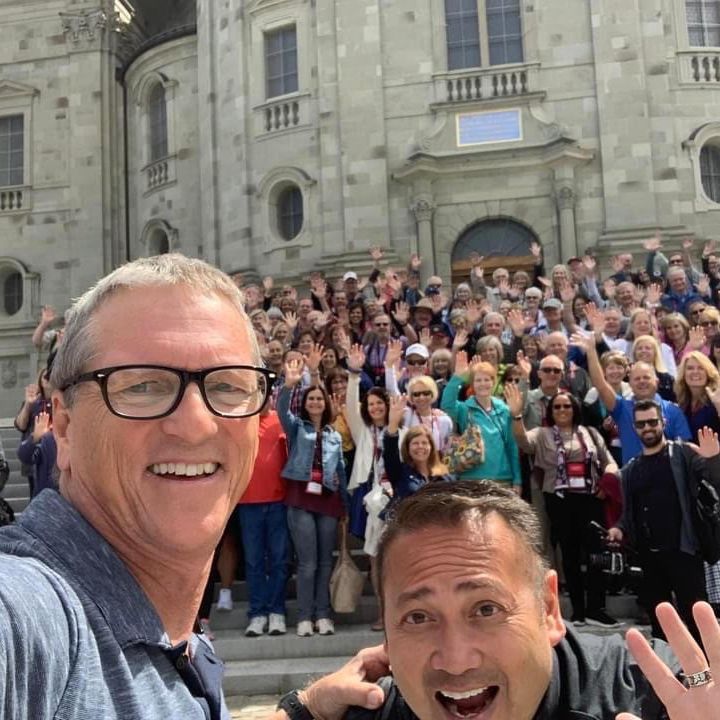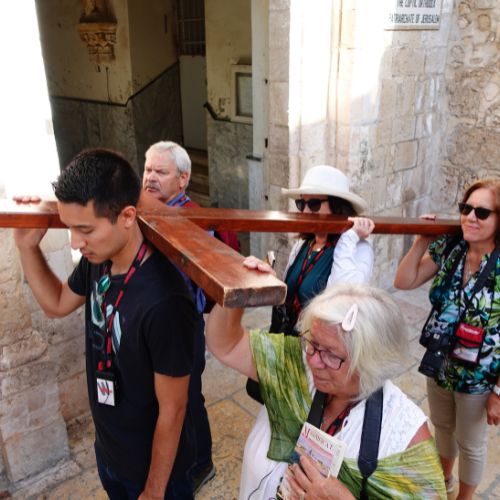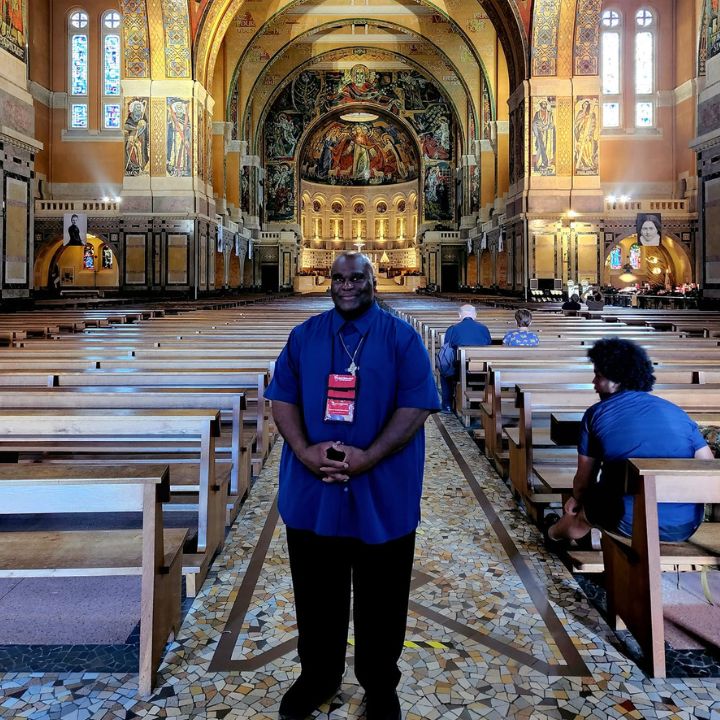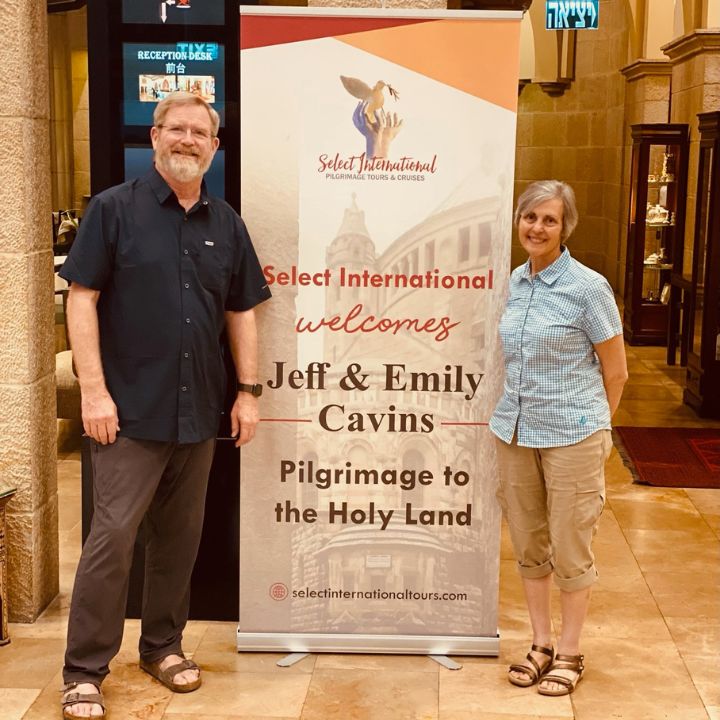 Why Choose Select?
You want to know that you are in good hands, that you are staying in great hotels, that you're touring with the best guides, and that every detail of your trip has been addressed. When you have a question, you want to talk to a real person who shares your faith and has been to the places where you're traveling. You want to work with a tour operator, you can trust, one that lives out their promises and helps Christians living in the places you visit.
That is precisely what Select International Tours and Cruises offers you.
Once again, let me say how good it is to be a pilgrim with Select International! I feel I have a connection with the Holy Land that cannot ever be separated. It is in my heart and soul. Thank you and your staff for making it possible. 
2,176 Groups
have organized their pilgrimage trips with Select International Tours and Cruises.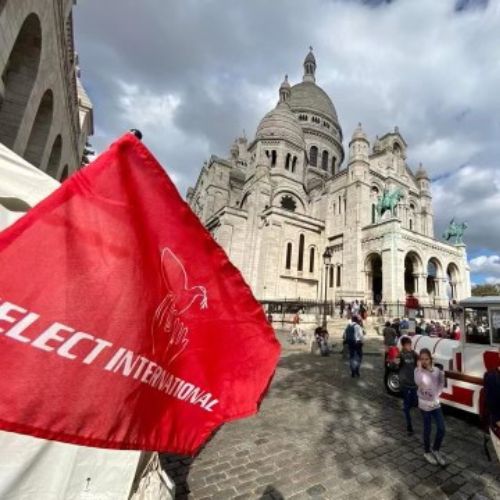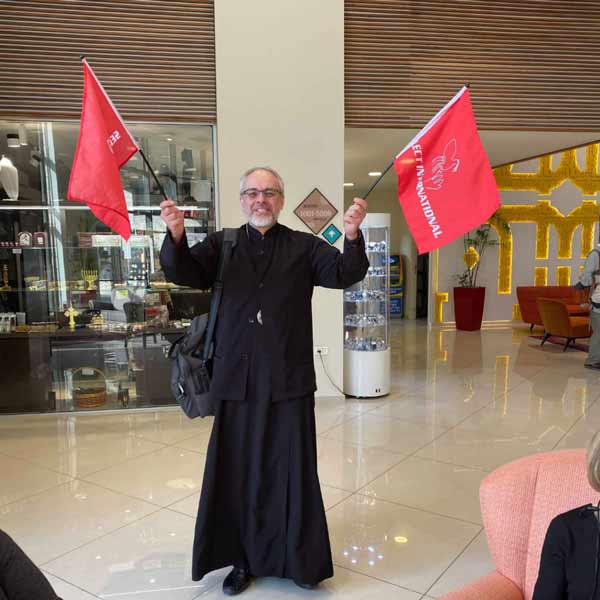 $648,000 Donated
directly to Christian families living in the Holy Land through our 501(c)(3) charity, Select to Give.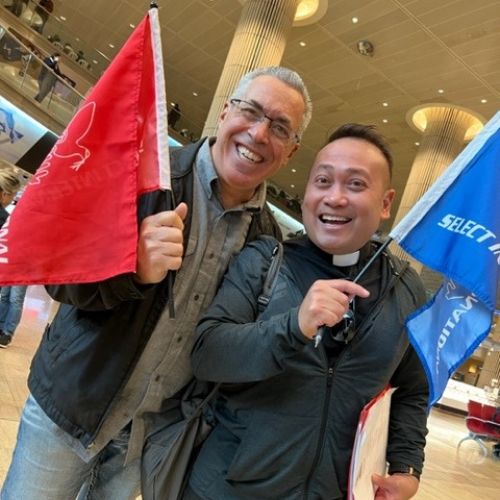 66,632 Pilgrims
have traveled with Select International Tours and Cruises.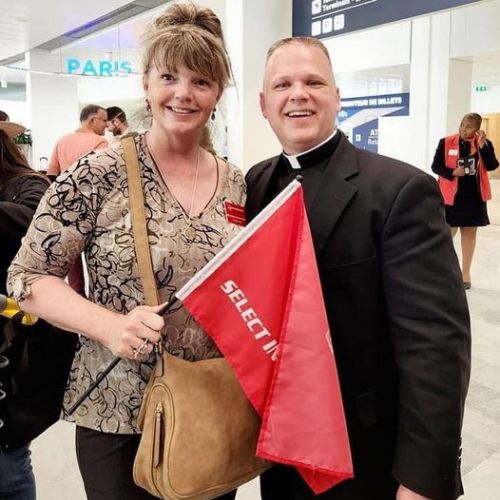 Select is not just another tour company. Beyond the refreshing professionalism of the staff, every inch of the journey was imbued with deep Catholic meaning and sensibility, which transformed what would have been in any case a lovely and culturally interesting journey, into an authentic pilgrimage.
I can't believe I floated through Paris and went to Mass in 800-year-old gothic churches and walked in the footsteps of some of my favorite saints. Every detail of this pilgrimage was planned meticulously by Select International Tours so that those of us on the trip can just focus on experiencing everything.
I can't find the words to describe how wonderful this trip was, just to be able to visit the places where Jesus was born, grew up, preached, and the city where he suffered, died and rose from the dead. This was the best trip ever.
Featured Group Leaders
Leaders who appreciate service, dedication, and experience choose Select International Tours. If you are looking to build your pilgrimage ministry, call us today. +1-800-842-4842
Featured Destinations
We have pilgrimage trips to most Catholic, Orthodox, and Protestant sites of interest. If you don't see the destination you are hoping for, please contact us at +1-800-842-4842
Explore All Destinations
Do you have a group of 10 or more?
Your Trip Supports Christians Living in the Holy Land
Select to Give was founded in 2014, by Select International Tours, Inc. as a not-for-profit 501 c (3) Foundation with the intent of helping Christians of the Holy Land stay in their homelands with the freedom to worship, be educated, and work in a safe and healthy environment. 
Learn More
Donate Now
Our Mission
The Holy Land (Jordan, Israel, and Palestine) is home to over 350,000 Christians, most of whom are descendants of Jesus' disciples and those whom the disciples converted. Sixty years ago, Christians accounted for about 18% of the population of the Holy Land; now they are only about 2%. There remain about 50,000 Christians in the Palestinian territories. The Select to Give Foundation exists to help the Christians of the Holy Land! Through the funding and creation of programs and partnerships, we support innovative community efforts to help Christians achieve a safer and more prosperous existence.
Your Trip Supports This Mission
Select International Tours donates a portion of every registration to Select to Give. 100% of the donations received by Select to Give directly support Christians living in the Holy Land through various programs. To learn more, please visit:
Learn more about Select to Give by watching this interview with Dominic from Smart Catholics.
Peace of Mind with Travel Protection Plans

Cancel for Any Reason Travel Protection Plans
Cancel for Any Reason coverage is not a stand-alone travel protection plan, but an optional add-on coverage that expands trip cancellation coverage to include canceling a trip for any reason. The additional coverage must be added to the Group Deluxe plan at the time of original plan purchase and within 14 days of the date your initial trip deposit is received. Additional terms apply..
Do You Want to Plan a Trip for Your Group?
Select International Tours and Cruises was established in 1987 to help you organize group travel. You can be confident in choosing Select because you will be getting expert advice, carefully planned trips, and complete support from a company with over 30 years of hard-earned expertise.
Our specialized approach to faith-based travel keeps our clients returning year after year. And we are excited to help you organize a focused and prayerful pilgrimage!