Guided by experience, driven by innovation.
For 34 years, we have been in the business of helping people plan and enjoy their pilgrimage trips. Our goal is to constantly improve the quality of our service making it easier for you to entrust your travel plans to us.
View our Core Values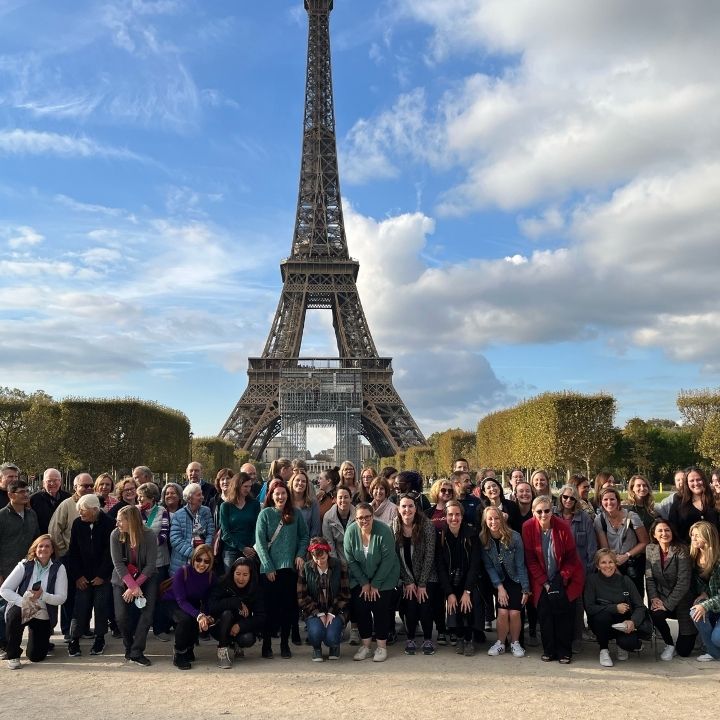 What Your Peers Are Saying
"God bless all the work that you do. Pilgrimages are so beneficial for the soul, to recharge our 'spiritual batteries', reminding us of God's love for us, especially through Our Blessed Mother. I can only imagine the countless number of people whose lives have been changed thanks to the opportunity you provided them to go on pilgrimage." -Sarah
I Want to Go On Pilgrimage
Why Choose Select?
You want to know that you are in good hands, that you are staying in great hotels, that you're touring with the best guides, and that every detail of your trip has been addressed. When you have a question, you want to talk to a real person who shares your faith and has been to the places where you're traveling. You want to work with a tour operator, you can trust, one that lives out their promises and helps Christians living in the places you visit.
That is precisely what Select International Tours and Cruises offers you.
2,005 Groups
have organized their pilgrimage trips with Select International Tours and Cruises.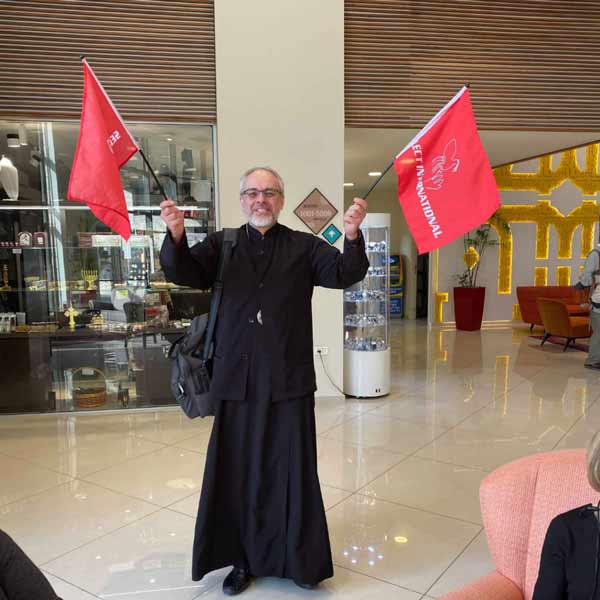 $186,740 Donated
in 2020, directly to Christian families living in the Holy Land through our 501(c)(3) charity, Select to Give.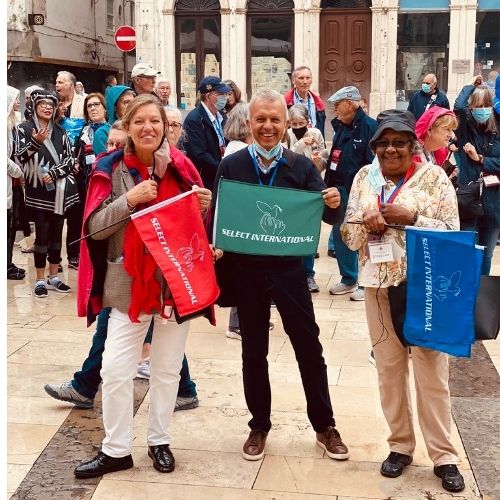 59,400 Pilgrims
have traveled with Select International Tours and Cruises.
Just returned from THE Most wonderful, inspirational, and amazing journey my husband and I have taken thus far!!! Wanted to thank all of you at Select for a well organized, informative, and inspiring trip.
Every single time I plan a trip through Select International, I am amazed at the care and support that you give me every step of the journey. The group is still raving about our adventure!
WOW!!! Thank you, what an amazing experience, even the second time around!!!  I cannot think of anyone who went on the trip that was disappointed, in fact, in Israel people were asking what the next trip is going to be.
Featured Group Leaders
Leaders who appreciate service, dedication, and experience choose Select International Tours. If you are looking to build your pilgrimage ministry, call us today. +1-800-842-4842
Featured Destinations
We have pilgrimage trips to most Catholic, Orthodox, and Protestant sites of interest. If you don't see the destination you are hoping for, please contact us at +1-800-842-4842
Explore All Destinations
Do you have a group of 10 or more?
Your Trip Supports Christians Living in the Holy Land
Select to Give was founded in 2014, by Select International Tours, Inc. as a not-for-profit 501 c (3) Foundation with the intent of helping Christians of the Holy Land stay in their homelands with the freedom to worship, be educated, and work in a safe and healthy environment. 
Learn More
Donate Now
Our Mission
The Holy Land (Jordan, Israel, and Palestine) is home to over 350,000 Christians, most of whom are descendants of Jesus' disciples and those whom the disciples converted. Sixty years ago, Christians accounted for about 18% of the population of the Holy Land; now they are only about 2%. There remain about 50,000 Christians in the Palestinian territories. The Select to Give Foundation exists to help the Christians of the Holy Land! Through the funding and creation of programs and partnerships, we support innovative community efforts to help Christians achieve a safer and more prosperous existence.
Your Trip Supports This Mission
Select International Tours donates a portion of every registration to Select to Give. 100% of the donations received by Select to Give directly support Christians living in the Holy Land through various programs. To learn more, please visit:
Learn more about Select to Give by watching this interview with Dominic from Smart Catholics.
Peace of Mind with Travel Protection Plans

Cancel for Any Reason Travel Protection Plans
Cancel for Any Reason coverage is not a stand-alone travel protection plan, but an optional add-on coverage that expands trip cancellation coverage to include canceling a trip for any reason. The additional coverage must be added to the Group Deluxe plan at the time of original plan purchase and within 14 days of the date your initial trip deposit is received. Additional terms apply..
Do You Want to Plan a Trip for Your Group?
Select International Tours and Cruises was established in 1987 to help you organize group travel. You can be confident in choosing Select because you will be getting expert advice, carefully planned trips, and complete support from a company with over 30 years of hard-earned expertise.
Our specialized approach to faith-based travel keeps our clients returning year after year. And we are excited to help you organize a focused and prayerful pilgrimage!