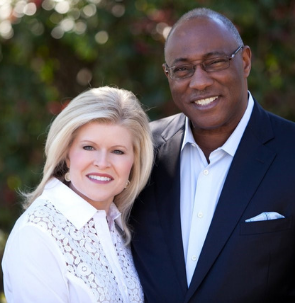 Join Deacon Larry and Andi Oney on Pilgrimage
"Deacon Larry Oney, a permanent deacon for the Catholic Archdiocese of New Orleans serves at Divine Mercy Parish in Kenner, Louisiana.  Deacon Oney is the Chairman of HGI Global—a third party administration and project management firm.  Despite obstacles encountered throughout his life, Deacon Oney has flourished. He infuses positivity and inspiration into his ministry. His strong faith and love for others have also helped steer his successful business career.  We hope that you will find the same inspiration and encouragement in his story that…"
Upcoming Pilgrimage Trips
No Results Found
The page you requested could not be found. Try refining your search, or use the navigation above to locate the post.
Learn More About Deacon Larry and Andi Oney
"Deacon Larry Oney, a permanent deacon for the Catholic Archdiocese of New Orleans serves at Divine Mercy Parish in Kenner, Louisiana.  Deacon Oney is the Chairman of HGI Global—a third party administration and project management firm.  Despite obstacles encountered throughout his life, Deacon Oney has flourished. He infuses positivity and inspiration into his ministry. His strong faith and love for others have also helped steer his successful business career.  We hope that you will find the same inspiration and encouragement in his story that has given comfort and counsel to thousands of people across the globe.
"Deacon Oney lives in New Orleans with his wife Andi.  He has 5 children and enjoys fishing, reading, and spending time with his family. Actively involved in the community, Deacon Oney serves on the Board of Directors for Renewal Ministries, and is a member of the New Orleans Chapter of Legatus—an international group of Catholic CEOs and their spouses.  Deacon Oney is the founder and president of Hope and Purpose Ministries." -from hopeandpurpose.org"
"In 2013, Andi had the privilege to attend the International Prophetic Consultation gathering of leaders in the Renewal in the city of bread (Bethlehem, Israel), where she had a profound experience as she prayed in the Upper Room with leaders from all over the world for a fresh outpouring of the Holy Spirit.  As a result of Andi's Upper Room experience she has answered the call to share with others the gift of the baptism in the Holy Spirit and just finished writing her first book on praise entitled:  Extravagant Praise!
"Although Andi's first ministry is to her family, she has a true gift of hospitality to those she meets through ministry. She and her husband often welcome international clergy into their home for refreshment and fellowship with the wider Body of Christ. This true love for caring for others and her desire to share the love of the Lord has led Andi to speak at many local events throughout Louisiana. Andi led her first international retreat in Nova Scotia, Canada in April 2016 and has since taught in Poland, Canada, and throughout the United States." -from hopeandpurpose.org