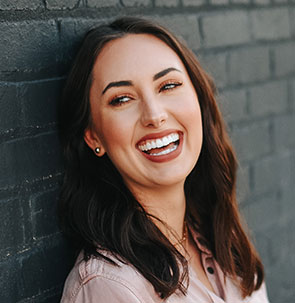 Join Haley Slade on a trip to Magnificent Greece
Haley Slade is a young entrepreneur nestled in the Appalachian mountains of Virginia. As a copywriter, her role is to help businesses market their service or product in a way that is undeniable. If you don't find her knee deep in research, you'll find her curled up to her husband and cat with a donut in hand!
Click on trip to learn more
Join Veronika Popyk on a trip to Magnificent Greece
As the founder and director of Social Sundays, Veronika is a brand and web designer who wants to bring her faith in God and desire for true connection to other women in the online space. She's on a mission to fuel friendship, change the world, and create brands for women that change their life.
Upcoming Pilgrimage Trips