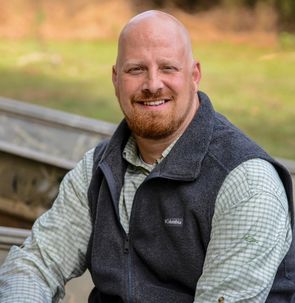 Join John Edwards on Pilgrimage
John Edwards is the founder and executive director of Pew Ministries, a Catholic apostolate with the mission of bringing the person of Jesus Christ to the person in the pew. John is also a Catholic speaker and evangelist that has spoken in Canada and across the United States and has been featured on Catholic media such as The RISE Membership, Pints with Aquinas, The Catholic Talk Show, The Jon Leonetti Show, Hard as Nails, The Art of Catholic,  Life on the Rock, and EWTN's The Catholic Cafe. John is the host of the popular Just A Guy in the Pew Podcast (www.justaguyinthepew.com) and the author of The Narrow Road, a monthly spiritual guide for men. John's greatest blessing is being the husband to Angela and the father to Jacob, Allison, and Katelyn. He and his family live in Memphis, TN.
Click on the image below to register today.
Upcoming Pilgrimage Trips