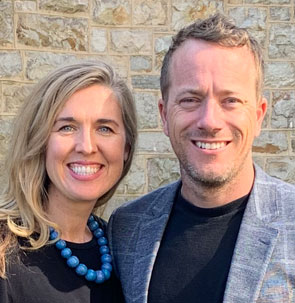 Join Matt and Cameron Fradd on Pilgrimage
Matt Fradd is the creator and host of the Pints With Aquinas podcast. He is the author and co-author of several books including, Does God Exist? A Socratic Dialogue on the Five Ways of Thomas Aquinas.
Matt earned his undergraduate and graduate degrees in philosophy from Holy Apostles College & Seminary which also awarded him an honorary doctorate.
He lives in Steubenville, Ohio, with his wife Cameron and their four kids.
Cameron Fradd is the founder of Among the Lilies, a podcast for women "who are tired of pretending and ready to be real!" She speaks passionately about Feminine Genius and believes that all women are beautiful and wonderfully made. She spends most of her time raising and homeschooling her four beautiful, energetic children.
Upcoming Pilgrimage Trips