Join Professor Robert Darden on a  Sacred Journey
Prof. Robert F. Darden is a Master Teacher at Baylor University and the author of more than two-dozen books. He has lived in England and through the years has written extensively about his travels in the U.K. He has appeared on "Fresh Air with Terri Gross" and other NPR programs, "The Black Church" with Dr. Henry Louis Gates, as well as a host of national publications. He is a much in-demand speaker, story-teller and preacher.
Darden's books include Nothing But Love in God's Water, Vol. 1: Black Sacred Music from the Civil War to the Civil Rights Movement; Nothing But Love in God's Water, Vol. 2: Black Sacred Music from Sit-Ins to Resurrection City; Jesus Laughed: The Redemptive Power of Humor; Reluctant Prophets and Clueless Disciples: Understanding the Bible by Telling Its Stories; People Get Ready! A New History of Black Gospel Music and many others.
Click on the image below to register today.
Upcoming Pilgrimage Trips
Dr. Mary Landon Darden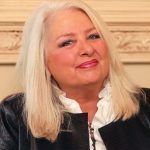 Dr. Mary Landon Darden is a higher education futurist and became the President of Higher Education Innovation LLC in 2015 after serving five years as a university campus Dean in San Antonio, Texas. HEI trains current and future presidents on making critical pivots in entrepreneurship and innovation to enhance current and future success. Darden holds a doctorate in Higher Education Administration from Baylor University. 
Darden is also the author of the books "Entrepreneuring" the Future of Higher Education: Radical Transformation in Times of Profound Change (Winner of the 2019 American Book Fest Award [education/ academic]) and Beyond 2020: Envisioning the Future of Universities in America, both books co-published with the American Council on Education and Rowman and Littlefield.