Join The Crunch on Pilgrimage
The Crunch is the #1 comedy podcast for Catholic young adults in the United States. This is the result of our hands-on experience evangelizing Generation Z.
Our Mission: Create compelling digital content that makes Catholicism as attractive, understandable, and persuasive as possible to young adults.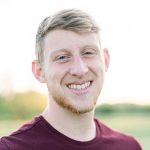 Ethan is a disciple who has committed his life to Christ and His Church for all of his adult life. This journey began when he experienced deep conversion at St. Isidore's Catholic Student Center while attending Kansas State University. In the midst of this conversion, during his sophomore year, he started his podcast, The Crunch, now the number one podcast for Catholic young adults. This conversion led him to serve the University of Tulsa as a FOCUS Missionary from 2018 to 2021. During his time in Oklahoma, he met his now-wife, Emma. They were wed in 2021 and are now expecting their first son, Peter, in November of this year. He currently resides with his family in Oklahoma City, working full-time as a commercial real estate agent and part-time as a podcaster and tastemaker.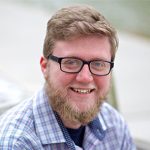 Patrick is a committed disciple and evangelist. He studied theology at Franciscan University in Steubenville, where he met his wife, Phoebe. During his time there, he also launched The Crunch Podcast, a comedy podcast for young adults. Patrick and Phoebe married in 2020 and had their first son Leo in April 2022. Patrick and his family currently live in Pittsburgh. He is building a youth ministry and working on his master's degree.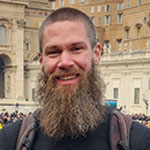 Father Adam Potter is a Priest of the Diocese of Pittsburgh and Parochial Vicar of Mary, Mother of God Parish in McKeesport and White Oak. He is also the Chaplain at Serra Catholic High School and Chaplain to the Pittsburgh Courage Chapter. He grew up in Pittsburgh and is blessed to have two amazing parents, five younger siblings, and one niece. Some of his interests include sports, especially basketball, working out such as running, biking, and lifting. He also enjoys reading and learning more about the faith.
Upcoming Pilgrimage Trips