World Youth Day 2023
Join 2 Million Young Catholics in Lisbon! August 1-6, 2023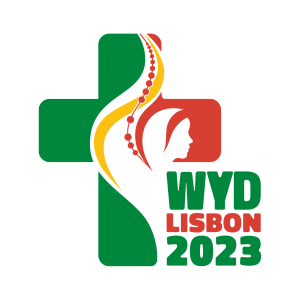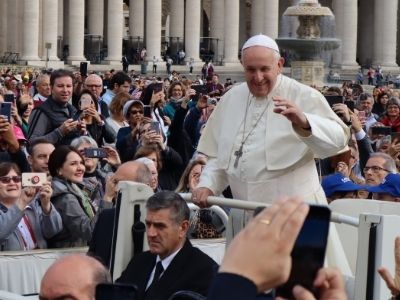 How Do I Bring My Group to World Youth Day 2023 in Lisbon?
We can help! SIT has been helping Dioceses, Priests, Deacons and lay apostolates organize group pilgrimages for over 34 years. This will be our sixth international WYD! We have the staff, the know-how, and the experience to make organizing your trip to World Youth Day fun and easy. We provide all the travel support so you can focus on spiritually preparing your group. We take care of all the travel, accommodation, most meals, and transportation details. We provide assistance with reservations, marketing, and informational meetings. Our on-the-ground staff will be with you in Lisbon to provide an added layer of peace of mind and convenience.
1.
Decide on the Itinerary and Optional Extensions
2.
Call Select International Tours
3.
Learn How Select Helps You Plan a Better Trip!
How Will Select International Tours Help Me Plan a Better Trip?
"I worked with many good pilgrimage companies, now I work with Select because they are excellent. They understand what I want and get things done that no other company was able to get for me and my pilgrims."
Every single time I plan a trip through Select International, I am amazed at the care and support that you give me every step of the journey. The group is still raving about our adventure!
We've been working with Select Internation on our pilgrimages for a number of years. They've done an outstanding job for us! They tend to all the practical details: accommodations, flights, and meals. They provide excellent tour guides and that has freed me and my team to attend to the spiritual and formation needs of our pilgrims.
Comfortable Accommodations
We have reserved space in 3 and 4-star centrally located hotels in Lisbon, Fatima, and other destinations featured on the pre-and-post tours. Your group will stay close to the action and all the major attractions. We offer double, triple and a limited number of single accommodations to choose from. You may choose to use our hotel package during the WYD days or stay with the families and dorms and use our service pre and post WYD. We are flexible and will work to realize your ideas and plans.
Secure Flights
We can assist you with domestic and international discounted airfare with a minimum of 10 participants from each departure point. We work with all major airlines utilizing the most convenient and guaranteed group rates. Once we quote a group flight for you there will be no pricing changes plus we deposit all the group air on your behalf.
Tour Guides
Each group of thirty or more will have their own dedicated English-speaking guide who will be with the group the entire time and is familiar with Portugal and the pre and post excursion destinations. 
Transportation
We provide a safe and comfortable, air-conditioned bus for each group during the pre and post-tours and time in Lisbon (WYD public transportation is not included).
Meals and Sightseeing
We include a rich buffet breakfast at the hotels and most dinners. Some lunches may be included on tours. Each itinerary includes comprehensive sightseeing with local experienced guides.
Necessary and Very Important Travel Protection
We offer an excellent plan through our travel insurance provider Travel Insured which will ensure your trip participants' payment is safe in case they need to cancel, they lose their luggage, the trip gets interrupted or they are hurt while traveling. Trip protection offers you and your group convenience and peace of mind. 
Group Leaders
We work with you on accommodating the leadership team and providing full support through and flexible leadership travel benefits. We also provide extensive marketing materials to help you promote your trip including brochures, webinars, QR codes for easy registrations and dedicated landing pages.
Planning Support
Your group will be working with an experienced Account Manager who has traveled to Portugal and is familiar with the destination and all travel details to make your job easy.
WYD Registration
WYD registration is not included in our package, as we focus on providing you with travel assistance and reservation support. Your group will need to be registered with the USCCB Secretariat of Laity, Marriage, Family Life, and Youth. They will provide group leaders with resources for planning activities and WYD registration packages which include local public transportation, some meals, insurance, and World Youth Day admission passes. 
Select is Your Partner Throughout the Journey
How Does Select Support Me Before the Trip?
Trip ideas and planning

Custom-designed itineraries

Marketing materials and support

Assistance with fielding questions and concerns from the trip participants

Webinars and support for information sessions

Fundraising ideas and kits to help your group raise funds for the trip

Online Registration 

Flexible payment options

Flights from any major airport

Professionally prepared travel documents

Travel Protection for your peace of mind
How Does Select Support Me While Traveling?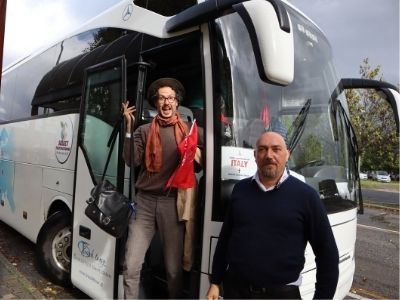 Assistance from Select International Tours on the ground staff

Trained local professional guides

Centrally-located comfortable and safe hotel accommodations 

Transportation by air-conditioned, safe, private buses

Buffet breakfast and dinner daily

Pre and post WYD touring

Emergency contact information 24/7 
How Will Select Help Me Promote?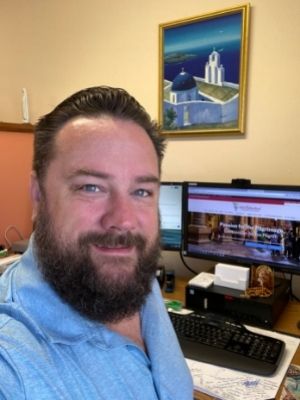 We will create customized brochures or postcards for your trip
We can print posters, flyers, and even banners to display at your organization
We will build you a customized landing page on our website, so your pilgrims know where to sign up
We can help with a PowerPoint presentation, Zoom, or even a webinar to help you promote
If you need a bulletin announcement, a press release, or help writing an email, we have a library for you to pull from
Our in-house marketing team is only an email away when you need a hand promoting your trip
World Youth Day 2023 Lisbon
ESSENTIAL Itinerary: 10 Days
Day 1 (Sat. 7/29):
Depart USA on an overnight flight to Lisbon. Dinner and breakfast are served on the flight.
Day 2 (Sun. 7/30):
Arrive in Lisbon or a nearby city in the morning, meet your tour guide and transfer to Fatima. Celebrate Mass at the Shrine and visit Fatima. Dinner and overnight in Fatima. (D)
Day 3 (Mon. 7/31):
Full day in Fatima to visit the homes of Lucia, Francisco, and Jacinta, pray the Stations of the Cross, see the Cova da Iria and the Basilica. Evening rosary and procession.  Dinner and overnight in Fatima. (B.D.)
Day 4 (Tue. 8/1):
Morning Mass and a visit to Santarem to see the Shrine of the Holy Miracle and the Monastery of Alcobaca.  Transfer to Lisbon for a half a day city tour. Dinner and overnight Lisbon. (B.D.)
Day 5 (Wed. 8/2):
Morning catechesis, WYD Youth Festival events. (B.D.)
Day 6 (Thu. 8/3):
Morning catechesis, Welcoming Ceremonies. (B.D.) 
Day 7  (Fri. 8/4):
Morning catechesis, WYD Youth Festival events, and Via Crucis. (B.D)
Day 8 (Sat. 8/5):
Pilgrimage walk, evening prayer vigil with our Holy Father. (B.D)
Day 9 (Sun. 8/6):
This morning we attend the World Youth Day Mass of Sending with the Holy Father. The rest of the day is at leisure to go to the beach, explore Lisbon or take an optional tour to Sintra, a lovely town of castles, tiled houses, and cobbled streets, in the mountains an hour away from Lisbon. Dinner at the hotel. (B.D.)
Day 10 (Mon. 8/7):
Depart for home or a post-WYD extension. (B)
This is Select's basic WYD itinerary. However, we recommend that groups plan to travel at least one day before and one day after the basic itinerary above, due to the high demand for flights immediately before and after WYD. Make the most of your time in Europe by adding pilgrimage extensions to your itinerary.
​We are also able thttp://extendo custom design a pre or post extension to your trip.
*Included meals are denoted as follows: B=Breakfast, L=Lunch, D=Dinner
Optional Extensions
Do you want to take advantage of your proximity to many historical Catholic sites before or after WYD23? We have many options for pre and post-tour extensions to extend your trip! Click below to see a list of several possibilities. If you don't see what you are looking for, give us a call at 1-800-842-4842. We love to customize trips specifically for you!